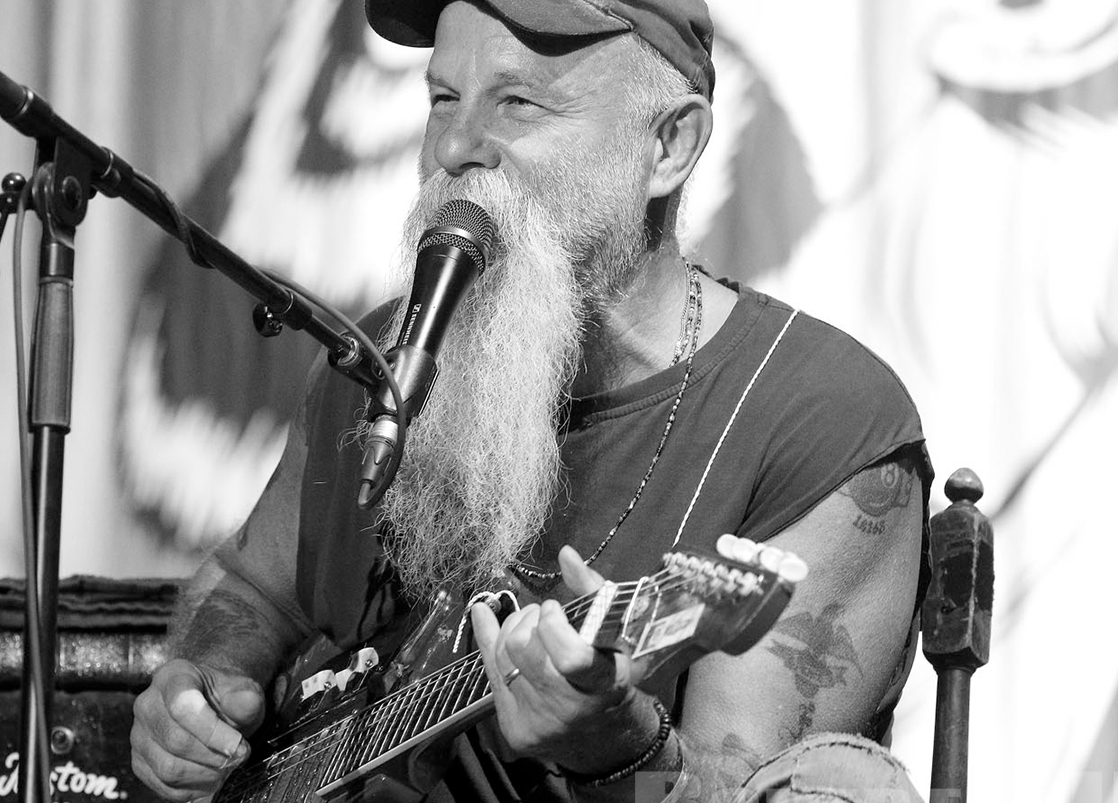 Seasick Steve is an American Blues musician
Steven Gene Wold was born in Oakland, California in 1941, commonly known as Seasick Steve, he is known mostly for singing (usually about his early life doing casual work) and playing obscure and personalized instruments and guitars. These include The Three String Trance Wonder, Hubcap guitars (using two old hubcaps from a Morris Minor joined back to back and a broomstick), The Mississippi Drum Machine (as small wooden box that is stomped on) amongst others.
Seasick Steve's current backing members are Dan Magnusson (drums, percussion) and John Paul Jones (bass guitar).
Seasick Steve gets his name from suffering from seasickness. This was a nickname used playfully by a friend that later in life stuck.
In 2007 he won a MOJO award for Best Breakthrough Act and went on to appear at major UK festivals such as Reading, Leeds and Glastonbury. In the same year he played more festivals than any other artist.
Wold was nominated for 2 consecutive years for a BRIT award for "International Male Solo Artist" in 2009 and 2010.
From the release of his first album in 2004, Wold has gone on to release the following Albums :- Cheap (2004), Do House Music (2006), I started out with Nothin and I Still Got Most of it Left (2008), Man From Another Time (2009), You Can't Teach an Old Dog New Tricks (2011), Hubcap Music (2013), Sonic Soul Surfer (2015), Keepin' the Horse Between Me and the Ground (2016), Can U Cook (2018)
Seasick Steve will be on tour in Europe (including 4 Headline dates) from March 2019 – a full range of official merchandise including new collection items can be purchased via the Seasick Steve online store.