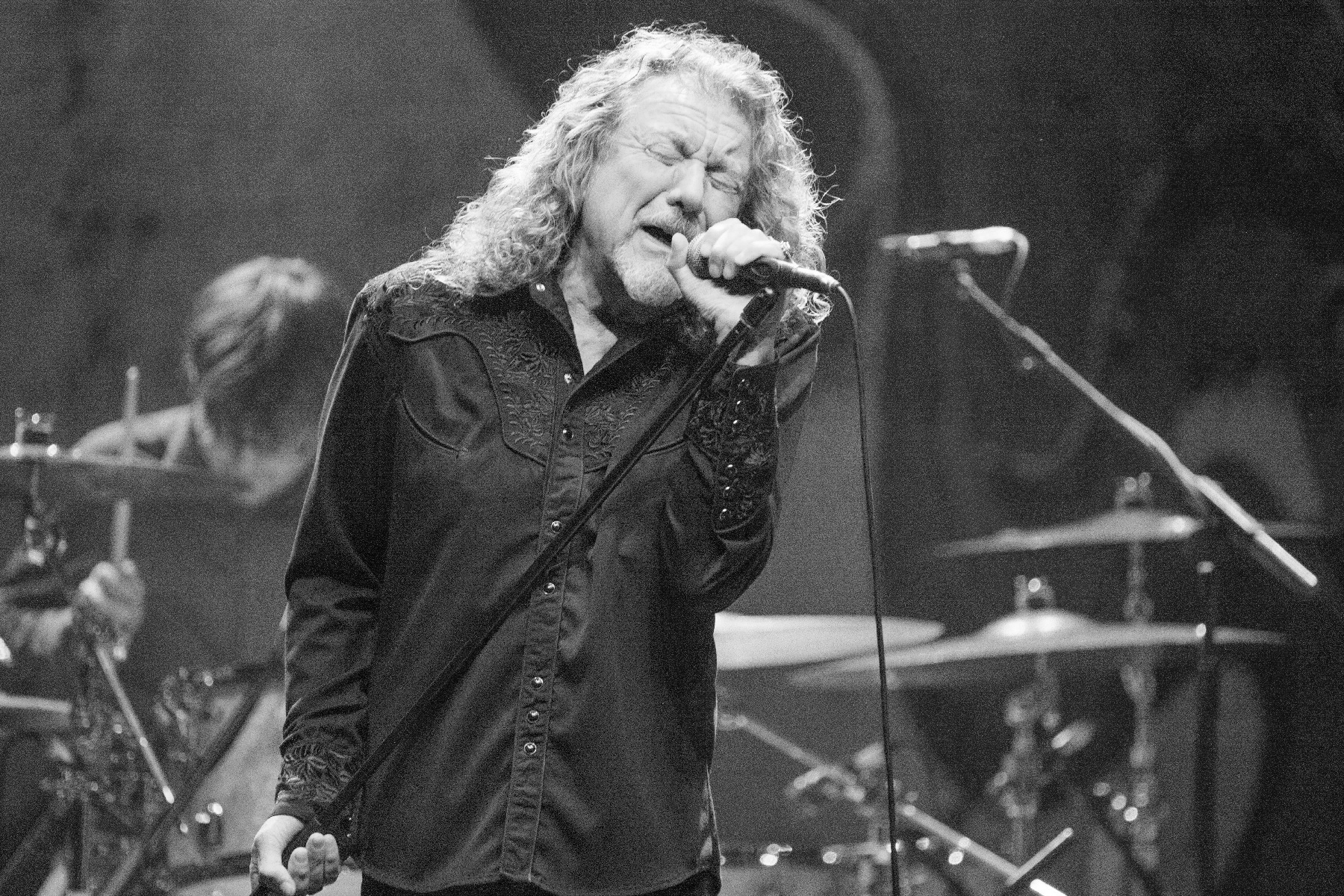 Robert Anthony Plant CBE was born 20th August 1948. He is a singer, songwriter and musician and is best known as the lead singer and lyricist of the legendary band Led Zeppelin
Born and raised in Black County Hills, Robert Plant left home, college and work in 1966 and turned professional. In 1967 he formed the Band of Joy with John Bonham. In 1968 he met guitarist Jimmy Page and keyboardist John Paul Jones. After being joined by drummer John Bonham and changing their name from Yardbirds, one of the most successful bands in rock was born Led Zeppelin. Over the 12 years they were together, the four-piece produced nine albums laden with iconic songs such as Stairway to Heaven, Kashmir, Whole Lotta Love and Dazed and Confused, among countless others.
Robert Plant embarked on a solo career in the '80s. He released his debut album, "Pictures at Eleven", in 1982 and followed that up with another album, "The Principle of Moments", in 1983. Up into the early '90s, Plant co-wrote three more solo albums with keyboardist Phil Johnstone. While occasionally collaborating with Page after the split, the pair formed an act and toured together from 1994 – 1998.
Over the past two decades, he has continued his solo career and formed a variety of bands. Plant formed his latest band, the Sensational Space Shifters, in 2012. Robert Plant has released 11 studio albums. They are 'Pictures at Eleven' (1982), 'The Principle of Moments' (1983), 'Shaken 'n' Stirred' (1985), 'Now and Zen' (1988), 'Manic Nirvana' (1990), 'Fate of Nations' (1993), 'Dreamland' (2002), 'Mighty ReArranger' (2005), 'Band of Joy' (2010), 'Lullaby and… The Ceaseless Roar' (2014), 'Carry Fire' (2017).
Ranked by Rolling Stone magazine as one of the greatest singers of all time, not only has Robert Plant received numerous Grammy Award nominations, but in 2009, he won the Outstanding Contribution to Music prize at the Q Awards. To this day, Robert Plant is regarded as one of the greatest vocalists in the history of rock music.
Robert Plant will be touring from March 2019, a full range of official merchandise can be purchased via the Robert Plant online store.