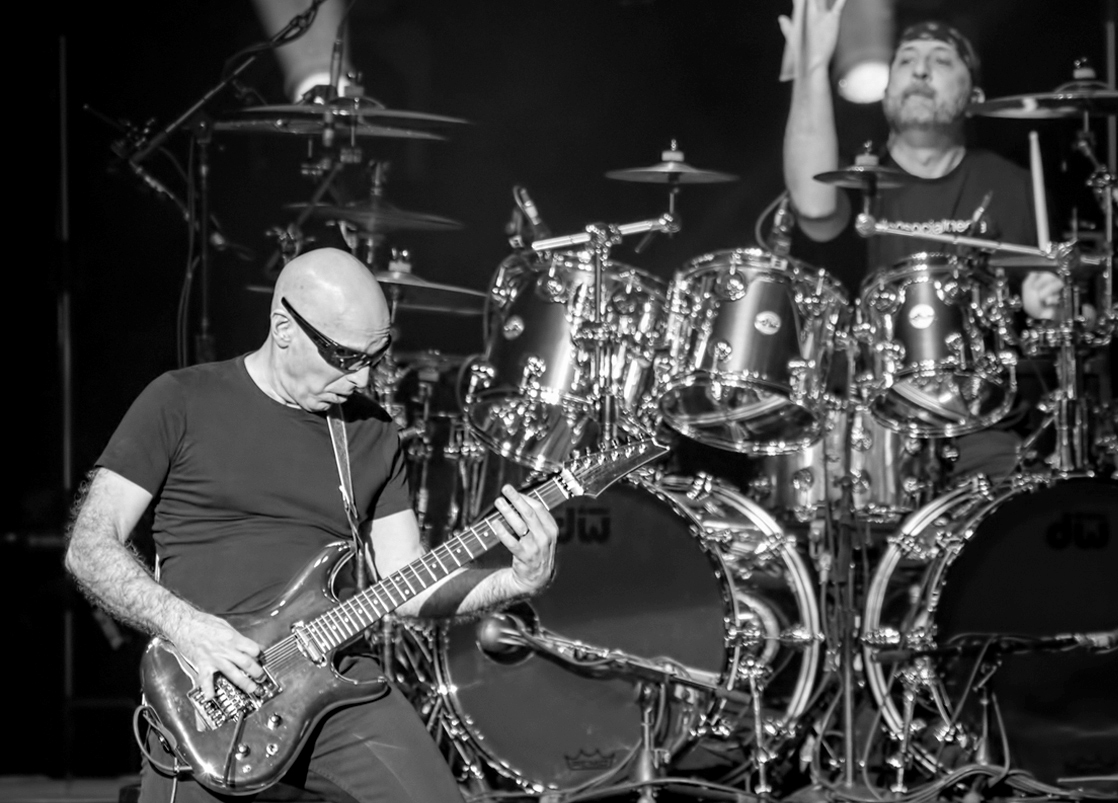 Joe Satriani is an American instrumental rock guitarist and multi-instrumentalist
He is the world's most commercially successful solo guitar performer, with six gold and platinum discs to his credit (including one more gold award for the debut album by his band Chickenfoot), and sales in excess of 10 million copies.
His 16th studio album,"What Happens Next" (Jan 12, 2018), picked up rave reviews as yet another creative breakthrough – this for a guitarist who has routinely topped guitar magazine polls since the release of his first full-length album, "Not Of This Earth", in 1986.
Joe Satriani is a 15-time Grammy Award nominee and has sold over 10 million albums, making him the biggest-selling instrumental rock guitarist of all time.
His 15 Grammy nominations have been for songs such as "Always With Me, Always With You," "The Crush Of Love," and "Summer Song," as well as full albums like "Surfing With The Alien", "The Extremist" and "Super Colossal".
Joe Satriani's US Tour starts on 3rd March. A full range of official merchandise including new collection items can be purchased via the Joe Satriani online store.