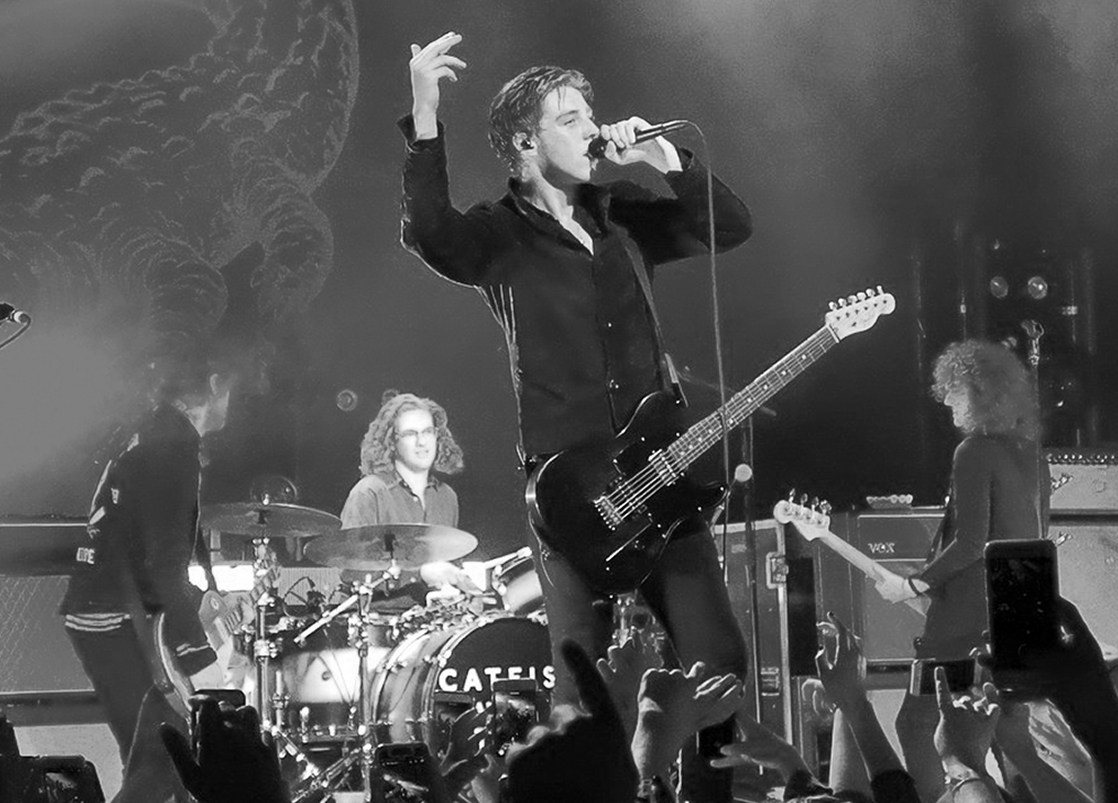 Originating from Llandudno, Catfish and the Bottlemen are a Welsh Indie Rock Band
The band consists of band members Ryan Evan "Van" McCann (guitarist), Benji Blakeway (bassist), Robert "Bob" Hall (drummer) and Johnny Bond (guitarist).
It has become a well published fact that the name "Catfish and the Bottlemen" derives from McCann's childhood memory of watching a street busker perform whilst travelling in Australia. The busker "Catfish" was playing beer bottles strung to a wire. He was called "Catfish" because of a usually styled spiky beard he had when he first began playing in 2000.
Catfish and the Bottlemen have been hailed as one of the most exciting guitar bands to burst through into the UK and have an ever growing fanbase.
Their debut album "The Balcony" was released in 2014 and was written by charismatic frontman Van McCann. Catfish and the Bottlemen were awarded Best Newcomer at the 2014 BBC Music Awards. The Balcony reached No 10 in the UK Albums Chart and achieved Platinum status on 30 December 2016. The band released their second album, "The Ride", also in 2016.
They won a Brit Award for British Breakthrough act on 24 February 2016. On 27 May 2016, they released their second album, "The Ride" – The Ride has sold 100,000 units in the UK since release.
Catfish and the Bottlemen have recently toured in Australia and will be returning to the UK for a series of dates in February 2019 including The SSE Arena, Wembley. A full range of official merchandise including new collection items can be purchased via the Catfish and the Bottlemen online store.