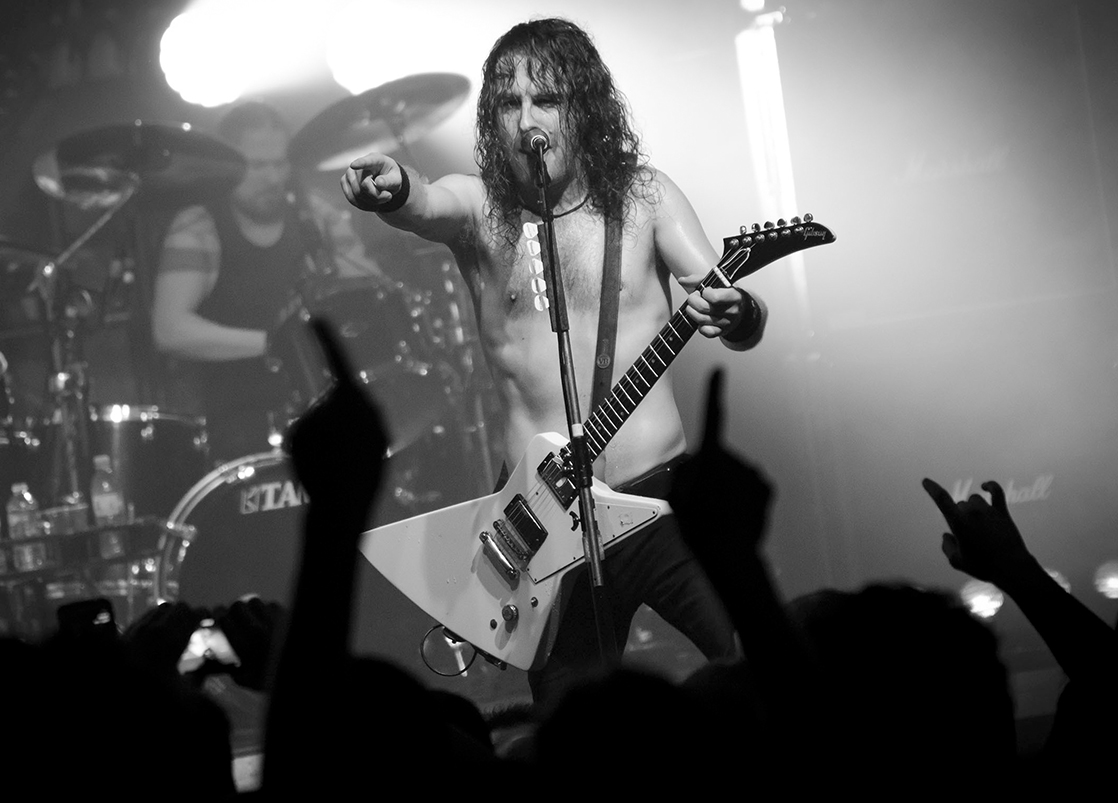 Formed in Warrnambool, Victoria in 2003, Airbourne is an Australian hard rock band.
The current Airbourne band members are Joel O'Keeffe on lead vocals and lead guitar, his brother Ryan O'Keeffe on drums, Justin Street on bass guitar and backing vocals and Harri Harrison on rhythm guitar and backing vocals.
Their debut album, "Runnin' Wild" was released in June 2007 and peaked in the top 30 on the ARIA Albums Chart. It was later recognised for its success in the UK and USA, in August 2013, it was certified with Silver award by BPI.
Their second album, "No Guts, No Glory" was issued in March 2010 and reached the top 20 on the ARIA Chart, top 40 in the UK and also appeared on the Billboard 200. Their third studio album "Black Dog Barking" was released on 21 May 2013. In October of 2016, Airbourne released their fourth album, titled "Breakin' Outta Hell".
Airbourne have been nominated by UltimateRockGods.com in 3 separate categories – "Best Rock Vocal Performance, Best Rock Song & Best New Artist. They won Metal Hammer Golden God Awards "Best Debut Album" in 2008 for "Runnin' Wild" and in the same year Classic Rock Roll of Honours Award as Best New Band.
It is well documented that Airbourne have gained a number of high profile rock'n'roll fans in legends such as Slash and Alice Cooper during their highly successful career as a band.
Airbourne will on tour in Europe from July 2019 – a full range of official merchandise including new collection items can be purchased via the Airbourne online store.