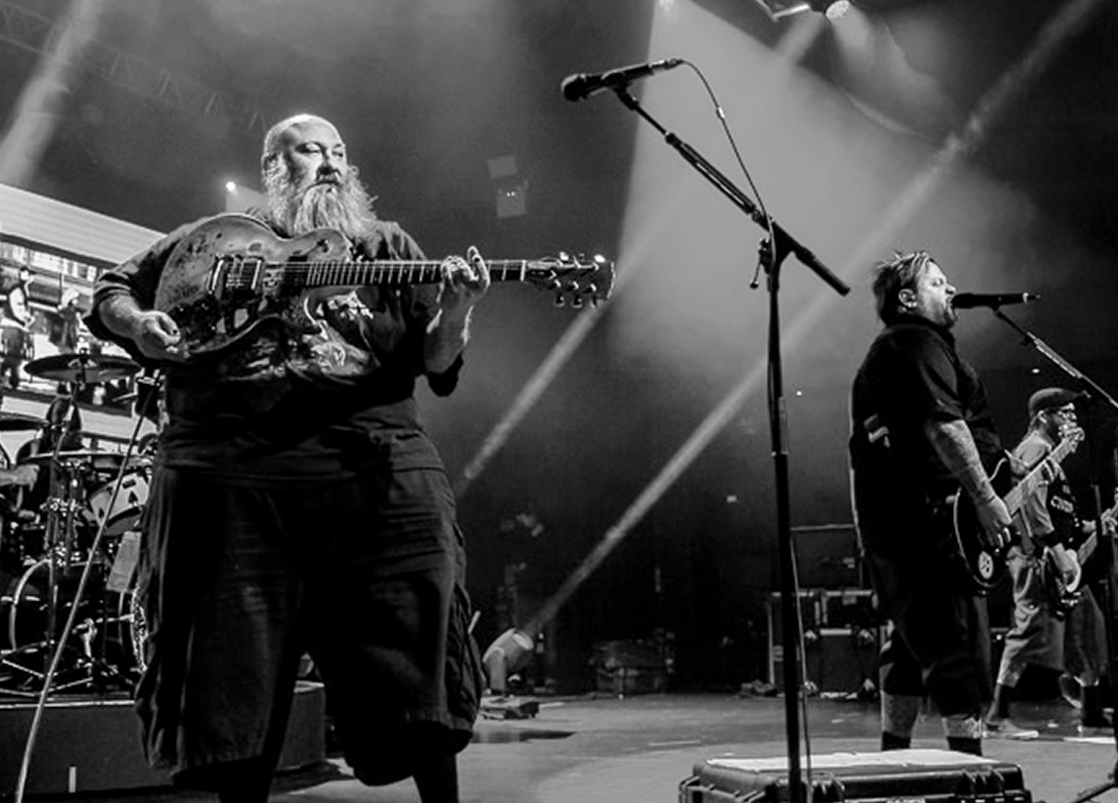 Bowling for Soup (often abbreviated as BFS) started life as a punk-pop outfit in 1994.
This American band originally formed in Wichita Falls, Texas, USA, consists of Jaret Reddick (lead vocals, guitar), Chris Burney (guitar, backing vocals), Gary Wiseman (drums, percussion, backing vocals), and Rob Felicetti (bass, backing vocals).
It was 1997 before Bowling for Soup's popularity really grew. In 1998 they released their debut EP, Tell Me When To Whoa!, as well as their first album, "Rock On Honourable Ones!!!". Whilst this success landed them their first major record deal. It wasn't until 2000 that they released their first major album, "Let's Do It For Johnny!".
This was followed in 2002 by "Drunk Enough To Dance". The single, "Girl All The Bad Guys Want" also received a Grammy nomination.
Further albums include "Hangover You Don't Deserve" in 2004, "Goes to the Movies" in 2005 and "The Great Burrito Expedition" in 2006. They released two albums in 2009: "Sorry For The Partyin'" and "Merry Flippin' Christmas Vol 1.". 2011 saw the release of "Fishin' For Woos" and the second volume of "Merry Flippin' Christmas".
Bowling for Soup released a collaborative album in 2012, "One Big Happy", along with Patent Pending and the Dollyrots. Their 12th studio album, "Lunch. Drunk. Love". was released in 2013. Bowling for Soup celebrated their 20th anniversary in 2014 with the recording of a covers album along with the re-recording of their Greatest Hits album.
Bowling for Soup have written music for two Disney productions and performed the theme song for Jimmy Neutron "Boy Genius".
A full range of official merchandise including new collection items can be purchased via the Bowling for Soup online store.